Montana Colors (AKA MTN Colors) is a renowned spray paint/supply manufacturer with a wide range of product lines from multiple lines of high-end spray paint, to eco-friendly artist materials, to markers and accessories.
MTN Colors was founded on the roots of graffiti/ street art, and in a bid to better serve our customer base here in Nigeria, It was only right to officially partner with this prestigious spray paint brand.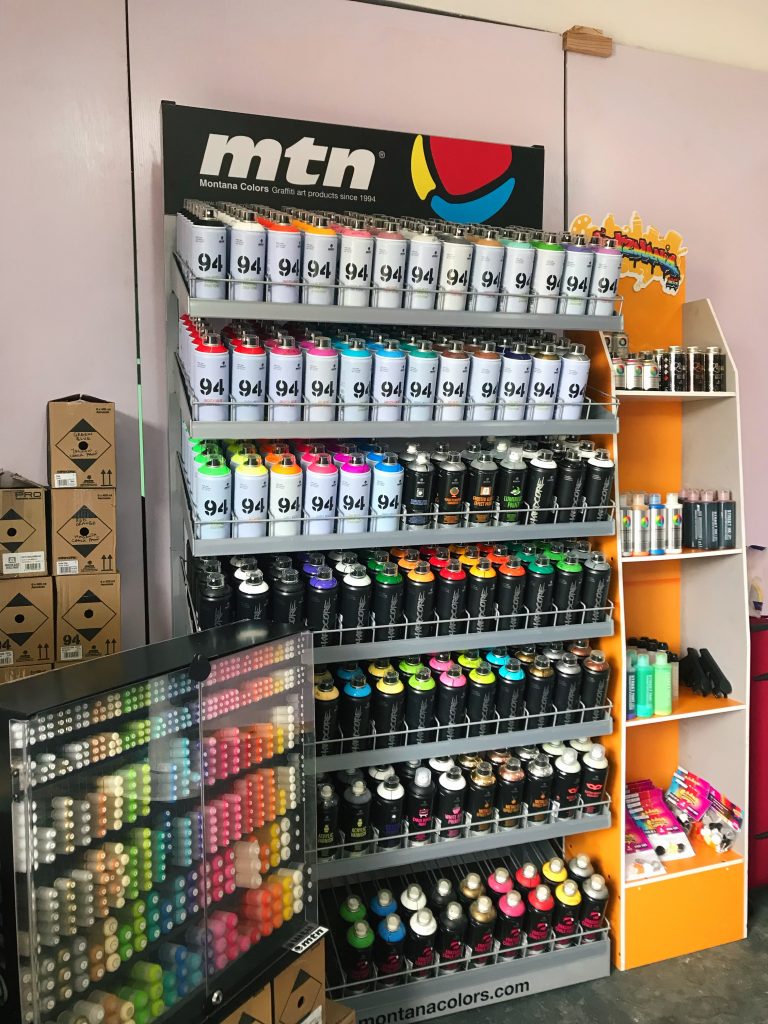 Following the announcement as the official distributor of Montana Colors in Nigeria, we had an interesting interview with the team from Montana Colors.

Lagos is the most populated city in all of Africa and it is only natural that it should have a thriving creative arts scene. Artzmania was founded last year by Andrea Manuela Giaccaglia to serve as a social hub and art supplier for the whole country. Montana Colors have recently started working with this impressive organization, so we wanted to find out more about the story behind the store.
Read the full interview on Montana Color's website, here: https://www.montanacolors.com/en/noticias/artzmania-montana-colors-nigeria/